Interview with Guest Author
Lissa Kasey
More than just Romance…
---
Thank you for stopping over to visit, Lissa. In case my lovely readers don't know who are, I thought I'd do a little sit-down visit with you and help us all get to know you. Also, today is the rerelease of Inheritance (cue the combo Kermit flail and Snoopy dance!). I've love the Dominion series since I first stumbled on the first edition of this book, so I can't wait to see what you've added/tweaked!
You write so many genres and flavors of love, heat, and growth. What makes your stories different from other authors out there?
Lissa: My heroes are usually very damaged and the story is a matter of them evolving to be better people. Sex is sort of the last element. So if you're looking for super hot kink, you'll probably want to look elsewhere. If you're looking for world building stories about characters who are struggling just to make a place for themselves in a world that doesn't want to accept them, then you'd like my stuff.
That's so true, but when you do write sex, it's both hot and sweet. And while damaged, all your characters are addictive to read about

When did you first consider yourself an author?
Lissa: When I finished writing my first book. That was when I was 16 or so. Though I didn't get published until in my thirties.
Do you ever suffer from writer's block? If so, what do you do to get past it?
Lissa: All the time. I usually talk out scenes with friends or fellow writers and then do word wars to make myself write. I can do it. I just sometimes don't want to.
If your writing was translated, which would be your preference: TV, movie, play, or Broadway?
Lissa: TV. My stuff has so much world building I'd probably have to have a TV miniseries.
Does your family know what you write, and if so, how did they react when you first told them what and how explicit your writing would be?
Lissa: I've always sort of been weird, so it really didn't come as a surprise to them. Though none of them are readers anyway.
Have you ever met someone in real life, or a stranger, that you turned into a MC?
Lissa: I'm sort of an anti-social introvert. I don't meet a lot of people that I talk to enough to turn into characters. Sometimes I'll see an element of someone online that I will add to a character, but rarely is it inspired by a real person.
Who is your favorite author and why?
Lissa: Andrea Speed. Her world building is divine and she does it without having to do the necessary sex that seems required in the m/m genre. And people still love her stuff. I love her stuff.
Love her stories! I'm amazed with how she writes and how real the characters are.
But, even though sex it's the priority… when our boys lose their pants do you go for boxers, briefs, or commando? What's your favorite way to "dress" your man?
Lissa: Depends on the character. I've got one guy who wears lacy undies, others who wear jocks.
We already know you love to write in different genres, but why do you feel you share your voice best when writing amongst the different genres?
Lissa: My main focus is speculative fiction but I have done young adult contemporary and adult contemporary. I often try to write things that challenge me just to see if I can.
And just because I love to tease 😉 what are you working on now, and what is coming up from you next?
Lissa: Finishing up Cardinal Sins which is the sequel to Hidden Gem. Then on to some edits for Reclamation's rerelease. This year is a really busy schedule as I'm going to have around seven or eight releases by the end of the year
I can't wait! And on that wonderful note, I thought I'd share a little from Inheritance. So sit back, relax, grab a drink, and enjoy!
♥ ♥ ♥ ♥ ♥ ♥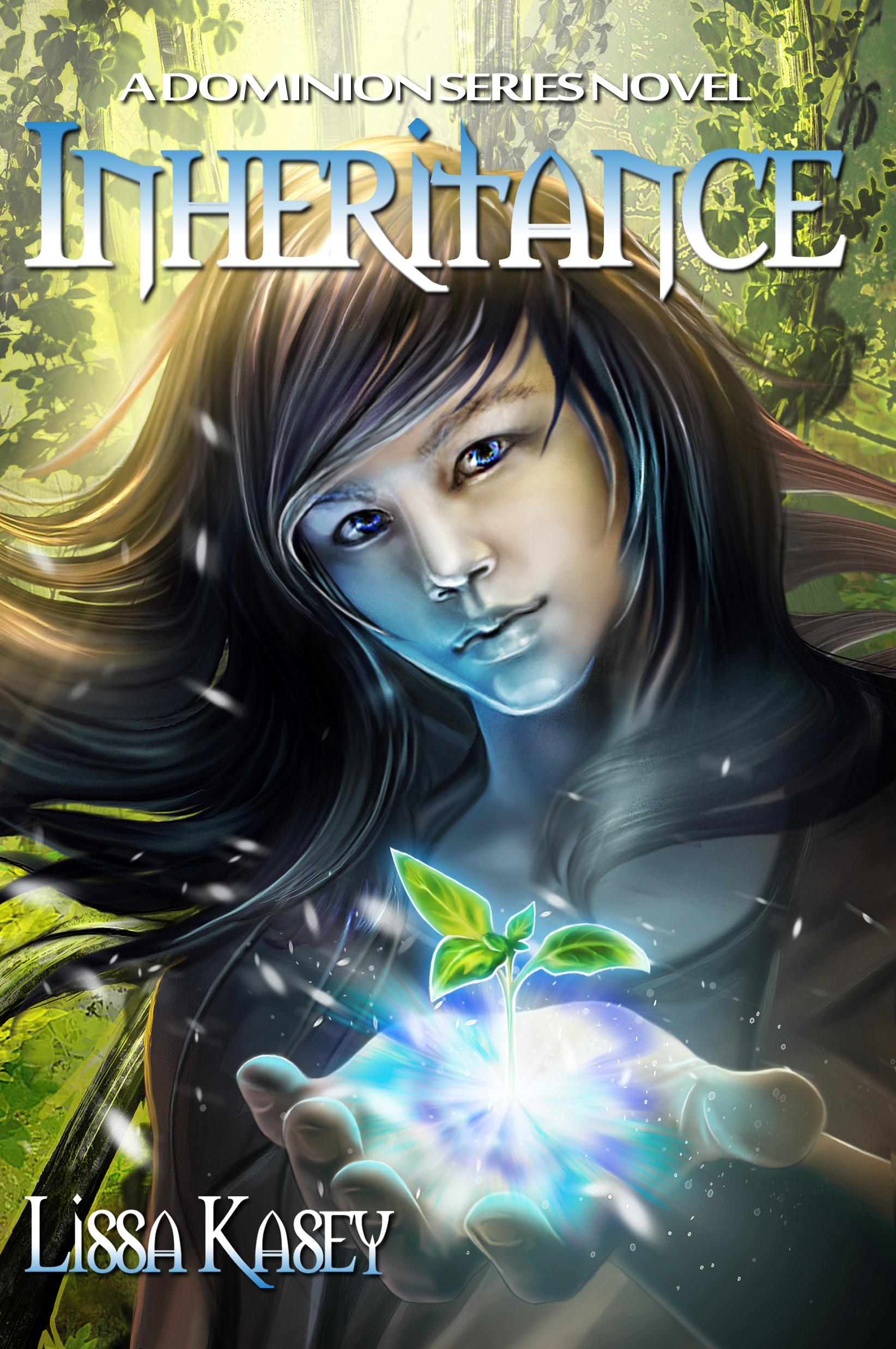 Inheritance
Dominion, book one
Paranormal (witch / vampire) M/M Mystery Romance
Cover Artist: Simone Hendricks
Rerelease Date: March 3, 2015
Length: Novel / 65,000 words
Seiran Rou's life is complicated—he's the only male in the world allowed to take magic classes in a female-dominant society, his vampire boyfriend, Gabe, is hinting that he wants more, and his mother is demanding a grandchild. But when a co-worker turns up dead on his doorstep, Seiran realizes his problems are only beginning.
With the police dogging his steps, a stalker-like bartender watching his every move, and a magic groupie following him around, Seiran is finding it hard to hide his power—a power that if revealed could get him killed. The Dominion, the ruling body of elemental magic, seems to have started a deadly game to control the rare magic he possesses.
Someone is pulling strings, murdering witches, and gathering power. When Seiran finds himself next on the hit list, he doesn't know whether to run and hide or prove himself to be the powerful witch he is. If he stands up and fights, he'll have to decide what is more important—hiding his power or protecting the ones he loves.
Amazon
Barnes & Noble
Smashwords
Professor Wrig gestured to the stump. "Seiran, if you will demonstrate, please?"
Rose looked like she'd swallowed a lemon. "I can show them how it's done, Professor," she said.
"I'm sure you can, Miss Pewette. However, I already asked Mr. Rou."
I took a deep breath and stepped up to the stump, wondering if I was allowed to actually focus with the earth this time. "Can I kneel?" I asked Wrig quietly.
"Whatever you feel is necessary."
I knelt and waited for instructions.
Professor Wrig explained, "As Mr. Rou is showing you, he is putting himself in close contact with his element. He will be pulling power from the earth. Should he accidentally pull too much, he can give it back without causing damage to us or the surrounding area. He will take the time he needs to focus his power, and then he will place his hands to the stump. All witches with a measurable level will make something grow. A level one will produce moss or ivy. A level two will create flowers or even a small bud of a new tree. His level is set by what grows. Whenever you're ready, Seiran."
"Try not to kill any of us," Rose sneered from behind me.
I sighed, closed my eyes, and left all their scattered whispering behind. It didn't matter that Rose didn't shut up or that Blond Hair looked at me like he was imagining what sex with me would be like. The earth and I knew each other well. I let it flow through me, like I was nothing more than a pebble in a lake to be shaped and guided by it. Each breath brought renewed life. I set my hands to the stump, remembering the last time, when I'd made wildflowers burst forth from the dead tree. This time I didn't even look. The earth would grow what it wanted to with me as its conduit.
The power flowed through me in natural peaks and waves. The crowd gasped. The wood shifted and moved beneath my hands. I let the earth move as it wanted until the final wave subsided. Letting go, I opened my eyes and stared at a giant oak tree, leaves growing to a rich, vibrant green. No wildflowers this time. I smiled at the tree and patted its strong, new trunk, which split the old stump in half.
"Very good, Mr. Rou," Professor Wrig told me. She offered me a hand up. I stood, dusted off my pants, and went to the back of the line. "Next," she said.
And so began the testing.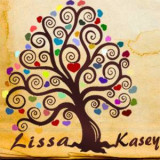 Lissa Kasey lives in St. Paul, MN, has a Bachelor's Degree in Creative Writing, and collects Asian Ball Joint Dolls who look like her characters. She has three cats who enjoy waking her up an hour before her alarm every morning and sitting on her lap to help her write. She can often be found at Anime Conventions masquerading as random characters when she's not writing about boy romance.
Find & Follow Lissa Online:
Website
Facebook Page
Twitter
Smashwords
Amazon Author Page
Dreamspinner Press