Hello everyone! I'm ecstatic to have M/M author Etienne with me today. Please say hi and leave him a comment or two below.
♥ ♥ ♥ ♥ ♥ ♥ ♥ ♥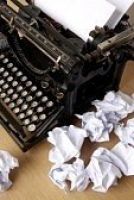 Etienne lives in central Florida, very near the hamlet in which he grew up. He always wanted to write but didn't find his muse until a few years ago, when he started posting stories online.
These days he spends most of his time battling with her, as she is a capricious bitch who, when she isn't hiding from him, often rides him mercilessly, digging her spurs into his sides and forcing the flow of words from a trickle to a flood.
♥ ♥ Site ♥ ♥ Dreamspinner Press ♥ ♥ Smashwords ♥ ♥
My best-known and most popular series are the Avondale Stories. Set in the real-life neighborhood of Avondale, in Jacksonville, Florida, the first three books tell the story of the only out officer in the Jacksonville Sheriff's Office. Book one of the series is titled Bodies of Work. In it, while tracking down a serial killer-for-hire, Lieutenant George Martin discovers that his best friend since childhood is also the love of his life.
George Martin and Mike Foster have been best friends since childhood, but recent events have brought them even closer together: Mike has moved into George's house now that George's unfaithful boyfriend has been kicked out. It puts Mike in a pinch, because he's always loved George—maybe more than a best friend should.
George doesn't suspect Mike's feelings, being wrapped up in his job as the youngest lieutenant in the Jacksonville Sheriff's Office and investigating a series of murders. But it will all come to a head when George is stalked by a psycho and Mike steps in front of a bullet meant for George. George then realizes there's much more to their relationship than he suspected.
♥ ♥ ♥ ♥ ♥ ♥ ♥ ♥
What do you find the hardest part of being an author?
Catching my muse. See bio.
What's you favorite thing about writing?
Being able to let my imagination take flight. As an author, you create characters, and you can move them on the chessboard of life as you like. Well, most of the time, that is. Sometimes characters assume a life of your own, and you find yourself taking them to places that hadn't ever occurred to you.
Just how H.O.T. are most of your books?
I see myself as an author of contemporary M/M Fiction. Of my eighteen published works, more than half have zero heat, that is, we do not follow the characters into bed. I prefer to leave what happens in the bedroom up to the imagination of the reader, unless the storyline dictates that some details are necessary.
How sweet or romantic do they tend to be?
I don't consider myself to be a writer of romances, so…. On the other hand, my books are love stories and the careful reader will find moments that can bring tears to the eyes.
Do you have a specific writing style?
That's an interesting question, and I'm not at all certain as to how to answer it. My books are pretty straightforward, with very little mushy dialogue and lots of detail about the daily lives of the characters. This seems to annoy some reviewers who were expecting to find their expectations of a standard romance novel, but my fans seem to love it and often e-mail me to tell me so.
Which is you favorite storyline/angst situation and why?
I do very little angst. There's enough of that in real life, so why would anyone want to write and/or read about angst-ridden characters. People read to escape, and I get really annoyed when an author creates a truly wonderful character, then makes his life riddled with angst and misery. Get real. My characters do encounter problems along life's highway, but they deal with them in practical, often pragmatic ways, and seldom, if ever, wallow in them.
What inspired you to write about it?
See above.
Boxers or Briefs? I know which I prefer . . . *wink*
When I was younger and very fit, I preferred low-rise briefs, but with the beginnings of middle-aged spread came boxers.
Favorite author?
There are two: W. E. B. Griffin, and the late and very much lamented Robert B. Parker.
Favorite quote?
Life is a banquet and most poor suckers are starving to death. Auntie Mame.
What's next for you?
Finishing up book two of my current trilogy: The Ivory Solution. Book two, titled Cleanse will be submitted to my publisher in February. After that, I will probably revisit my telepathic detective and start work on Sleuth, LLC: Bring Out Your Dead.
♥ ♥ ♥ ♥ ♥ ♥ ♥ ♥
My least-known books, probably because they were self-published are Grand Tour and Sold!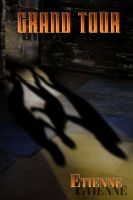 Grand Tour is the story of first cousins, sons of identical twin brothers, and scions of three of Boston's most Brahmin of Brahmin families. They've been roommates through five years of prep school, four years of Harvard and three years of Harvard Law. They have a reputation as Swordsmen, and have spread pollen on many of Boston society's extremely willing flowers.
Instead of a grand tour of Europe after graduation from Law School, they opt to go backpacking around the country. An extremely traumatic event in rural South Carolina makes them realize how they truly feel about each other, and changes their lives forever. 
This book does have a few sex scenes as the characters experience M/M sex for the first time.
Interested readers can use the coupon code EQ98T at checkout and receive a 25% discount. Coupon code is good through June 30th.
♥ ♥ ♥ ♥ ♥ ♥ ♥ ♥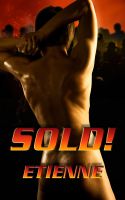 My most gritty book is Sold!, the story of a young American college graduate who, while on his first Peace Corps mission in east Africa, is captured by armed men and sold into slavery. He ultimately becomes the sex slave of an oil sheikh. The story deals with his capture, his experiences as a slave, and his ultimate escape and reunion with his boyfriend. 
This book contains more sex scenes than most of my books because of the nature of what happened to the main character.
Interested readers can use the coupon code MR82D at checkout and receive a 25% discount. The coupon is good through June 30th.
♥ ♥ ♥ ♥ ♥ ♥ ♥ ♥