Hello everyone! I'm ecstatic to have M/M author Etienne with me today. He shares a bit about himself and some of his stories. He even offers a special discount to my readers… Please say hi and leave him a comment or two below.
♥ ♥ ♥ ♥ ♥ ♥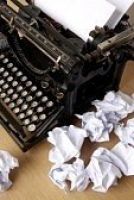 Etienne lives in central Florida, very near the hamlet in which he grew up. He always wanted to write but didn't find his muse until a few years ago, when he started posting stories online.
These days he spends most of his time battling with her, as she is a capricious bitch who, when she isn't hiding from him, often rides him mercilessly, digging her spurs into his sides and forcing the flow of words from a trickle to a flood.
♥ Site ♥ ♥ Dreamspinner Press ♥ ♥ Smashwords ♥
♥ ♥ ♥ ♥ ♥ ♥
Bottoms Up
About a Bottoms: Book One
RN First Assistant Chris Bottoms enjoys being a bottom. Though abused by his stepfather as a boy and conditioned to enjoy sex only one particular way, he's come to make the most of his life. And he enjoys bottoming—to the hilt—whenever and wherever he can.
As if colorectal cancer wasn't enough of a trial, the subsequent botched surgery robs him of normal bodily functions—no more prostate massage for Chris. In the middle of his medical drama, his best friend, Mickey O'Donovan, accepts a promotion that brings him to live in Jacksonville. Roommates in college, they've remained friends and occasional fuck buddies ever since. Chris's crisis brings their relationship to a new level, though, and long-suppressed feelings are revealed.
Chris and Mickey settle down together and life is good, even though they can no longer indulge in their favorite sexual position. But Chris can't seem to catch a break. When his past rears its head, Chris and Mickey must face a new challenge, together.
♥ ♥ ♥ ♥ ♥ ♥
What do you find the hardest part of being an author?
Writing synopses and blurbs.
Oh, how I hate the dreaded synopses!
What's you favorite thing about writing?
Being able to create characters and make then do what I want them to. Of course, they sometimes take on a life of their own and I lose control of their actions.
Just how H.O.T. are most of your books?
Not very. I have 21 books out, at least half of which contain no explicit sex. We know what happens in a bedroom, so why do we need to discuss it in detail.

In fact, I maintain that if the writing is good enough, we should need all that sex. On the other hand, descriptive sex is sometimes called for. For example, in my story about an ex Army Ranger who had his penis blown off in a grenade attack,

I felt it both necessary and appropriate to describe how he obtains sexual relief. The answer is, of course, prostate massage, and he meets another former Army Ranger who has long digits. Hence the title: Magic Fingers.
Magic Fingers is one of my favorite stories of yours.
How sweet or romantic do they tend to be?
Depends on how you define "romance." All of my books contain love stories, but I've never thought of them as romances, at least, not in the Harlequin/Victorian sense.

You won't find very much gushing and overwriting in my books. I write about real men, typically strong men, and most men, particularly strong ones, seldom articulate their feelings, nor do they internalize them. They just grab life by the balls and deal with it. One of my novels, Sold!, tells the story of a young American college graduate who, while on his first Peace Corps mission in Africa, is captured and sold to slavers. Some pretty bad things happen to him and he winds up being the sex slave of an oil sheikh. A reviewer complained because there weren't several pages of him weeping, wailing, and bemoaning his fate. Get real! Real men don't do that. Think the original James Bond movies. Bond, even when captured, gets to his feet, finds a way to escape, and sometimes diddles the Bond girl at the same time. LOL
Do you have a specific writing style?
Straightforward/contemporary.
Which is you favorite storyline/angst situation and why? What inspired you to write about it?
My current book, Bottoms Up, which was released Nov 20th. It tells the tale of a young Navy guy who was conditioned at an early age to be a bottom, because he was sodomized by his stepfather between the ages of 12 and 15. Colorectal cancer surgery leaves him wearing an ostomy bag, and with his anus sewn shut, so no more 'prostate massage'. To make matters worse, a drunk surgeon accidentally cut a nerve, and the character will have to go through life using a catheter on himself in order to perform a basic bodily function.

It's based on a true story. I've known such a man for many years. He had similar surgery in the early eighties which left him wearing an ostomy bag and using a catheter on himself. For the last thirty years, he's had to deal daily with the ostomy bag and self-catheterization. Instead of being bitter and sour on life, he's one of the nicest, most outgoing men you'd ever want to meet. He differs from the character in my book in one respect – he's totally straight.

Anyhow, back to the character. Aided by counseling and with the help of his college roommate and best friend turned lover, the character finally managed to obtain sexual release without penetration, and they settle down to a life together.

Then the past rears its ugly head.
Boxers or Briefs? I know which I prefer . . . *wink*
When I was young, lo-rise briefs, but these days it's boxers. After all, who wants to look at an old fart in sexy undies?
Favorite author?
The late Robert B. Parker, author of the Spenser mystery novels, than whom nobody was better at dialogue. He is sorely missed.

And among the living, WEB Griffin, whose novels about military life are unsurpassed.
Favorite quote?
Life is a banquet and most poor suckers are starving to death. ~Auntie Mame.
What's next for you?
The final book of the Bottoms trilogy is in submission, and I was starting to work on the final book in another trilogy, but….. There was a story idea simmering in my brain, and when it boiled over, I suspended work on the trilogy and began to write. I won't give away any details, except to say that it's about a college junior who has a bet with his jock buddies that he can find out what's in another guys pants. Working title: Buzz Bets Badly But Begets Bliss.

How's that for alliteration?
LOL, Love the title! Goo luck and thank you for stopping by, Etienne :c)
♥ ♥ ♥ ♥ ♥ ♥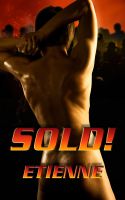 My most gritty book is Sold!, the story of a young American college graduate who, while on his first Peace Corps mission in east Africa, is captured by armed men and sold into slavery. He ultimately becomes the sex slave of an oil sheikh. The story deals with his capture, his experiences as a slave, and his ultimate escape and reunion with his boyfriend. 
This book contains more sex scenes than most of my books because of the nature of what happened to the main character.
Interested readers can use the coupon code SC95X at checkout and receive a 25% discount. The coupon is good through the end of 2013.
♥ ♥ ♥ ♥ ♥ ♥